Our mission
Our mission is to deliver easy, affordable access to DNA testing to consumers so that anyone can discover and understand their genetic makeup and that of their loved ones. Having information about a personal genetic profile can help individuals, parents, and partners better understand their preferences, natural advantages, and make better decisions about their lifestyle and activities.
We commit to excellence and quality delivery of our products, while securing and protecting the privacy of our customers.
The Team
Prof. Yosef Gruenbaum, Chief Scientist Officer
Prof. Yosef Gruenbaum provides his expertise and oversight to all scientific activities at TheMakingsofMe.
Prof. Gruenbaum is the head of the Genetics Department at the Hebrew University of Jerusalem, Israel. He has a secondary appointment at the Department of Medicine at Northwestern University School of Medicine in Chicago, USA.
Prior to joining the faculty of the Hebrew University, Prof. Gruenbaum completed his post-doctoral studies on the 3-dimensional organization of the nucleus and his graduate studies on the mechanism of inheritance of DNA methylation.
Arik Even-Tov, CEO and Founder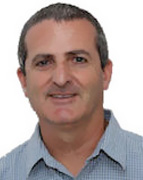 Arik Even-Tov's inspiration for TheMakingsofMe came after learning about the giant leaps occurring in the genetics and genomics fields. Recognizing that the average person was unaware of the potential impact of these developments, Arik set out to use his extensive executive experience and operational skills to build a platform to enable people to learn more about their genetic makeup in a simple, affordable and useful manner. Arik's experience in customer support and in project management for global companies around the world ensures a high-quality and good and simple user experience for people who want to learn more about their own genetic profile.
Prior to launching TheMakingsofMe, Arik held various executive positions in global companies such as Nice Systems, Radvision, Objet Geometries, and Sapiens. As Vice President of Global Solutions at Sapiens International (Nasdaq: SPNS), he was responsible for a large R&D group, methodology, QA, Customer Support, and multi-project implementation teams. Arik was responsible for a P&L of about $60M revenue and managed a division of 160 employees.
Mr. Even-Tov holds a BA degree in computer science from City University of New-York (magna Cum Laude), and an MBA from Boston University/Ben-Gurion University, with honors.
Avi Alkabetz, CTO and Co-Founder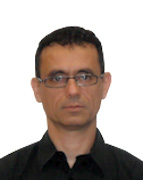 Avi Alkabetz's 20-year friendship and collaboration with Arik led to a shared vision for TheMakingsofMe. Avi contributes his technical expertise and a deep knowledge of the Web to provide customers with a secure and enjoyable online experience in testing their DNA and exploring their genetic makeup.
Prior to joining TheMakingsofMe, for almost two decades Avi held leading roles in managerial and technical positions in the software industry. In 2009, Avi formed a consulting company, Blue Astra Software LTD., to work on major Search and eCommerce projects such as B&H Photo Video (www.bhphotovideo.com). Previously, Avi was one of the first employees at Mercado Software (an Adobe company, NASDAQ:ADBE). As Director of Professional Services for Strategic Accounts, he managed major eCommerce accounts in the US and UK, such as Overstock, Sears, OfficeMax, Target, Play, Caterpillar and many others.
Mr. Alkabetz holds a BA degree in computer science from the City University of New-York (magna Cum Laude), and an MBA from Boston University/Ben-Gurion University, with honors.